Here is something about High Temperature Refractory Bricks。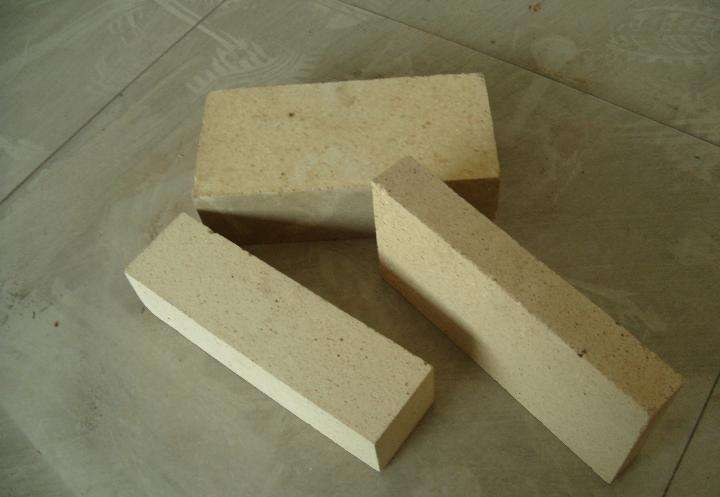 1. Clay refractory bricks have good abrasion resistance, resistance to rapid cold and heat, and a small heat transfer coefficient; however, they have weak heat and solvent erosion resistance and low breakdown voltage and compressive strength. Refractory bricks are cheaper and are commonly used in various furnaces.
2. High alumina bricks and polyphosphate bricks are usually used for mechanical firing. Compared with clay bricks, its fire resistance and softening temperature are high, and its slag resistance is strong.
3. Magnesium refractory bricks include magnesium bricks, magnesium aluminum bricks, and chromium magnesium bricks. It has strong slag resistance, good corrosion resistance, good heat resistance, and high compressive strength; however, it has a large heat transfer coefficient, poor resistance to rapid cooling and rapid heating, and is relatively expensive. If the application is appropriate, the cycle time can be multiplied, and the application time of some plants is as high as 350 ~ 600 days.
4. The cement clinker brick is made of high-strength cement clinker particles with a diameter of 3 to 8 mm and concrete. The tap water is good before use, and it should be stored for one month. It is used in ultra-low temperature belts (drive chain belts for wet kiln). The raw materials of this type of refractory bricks are available in various factories, which can be self-denying and low cost. Due to the small number of local applications of this type of refractory brick, the amount of use is not large, and there is a tendency to be selected.
5. Lightweight concrete refractory bricks have thermal insulation effects. They are all new types of refractory insulation materials. Their abrasion resistance, rapid cold and heat resistance are equivalent to those of bricks, but the thermal insulation effect is much better than clay bricks. It can reduce the heat dissipation of the jade body heat pipe and often replaces clay bricks to dissolve the zone.
6.Zirconia refractory bricks are made of fused zirconia sand as raw materials by Rongsheng refractory materials, which are calcined at a high temperature through a very high processing technology. The stable effect of zirconium for commercial applications has been significantly improved.
If you are interested in our fused azs bricks, or need other types of refractory materials, please contact our Tianyang Refractory Group, we will definitely provide you with the best quality refractory materials and the most reasonable quotation.